Art Deco seems to be a popular theme amongst brides, but that doesn't mean to say that you can't make your wedding day unique and totally individual. Why not start with the wedding invitations...!
The ones that I want to showcase in this particular blog piece are (in my opinion) exquisite. We started off by designing Jennifer & David's Save the Dates. These came in form of postcards. Please see below.
At this point the couple didn't have a particular colour in mind for their stationery, so we went for a splash of duck egg blue for their Save the Dates. For their invitations however, they decided that they wanted to have some bronze foiling. In keeping with the similar design to the Save the Dates, this is what we came up with, see below. The day time invitations came in the form of pocketfold invites, where as the evening invitations were flat (as there was a lot less information to contain).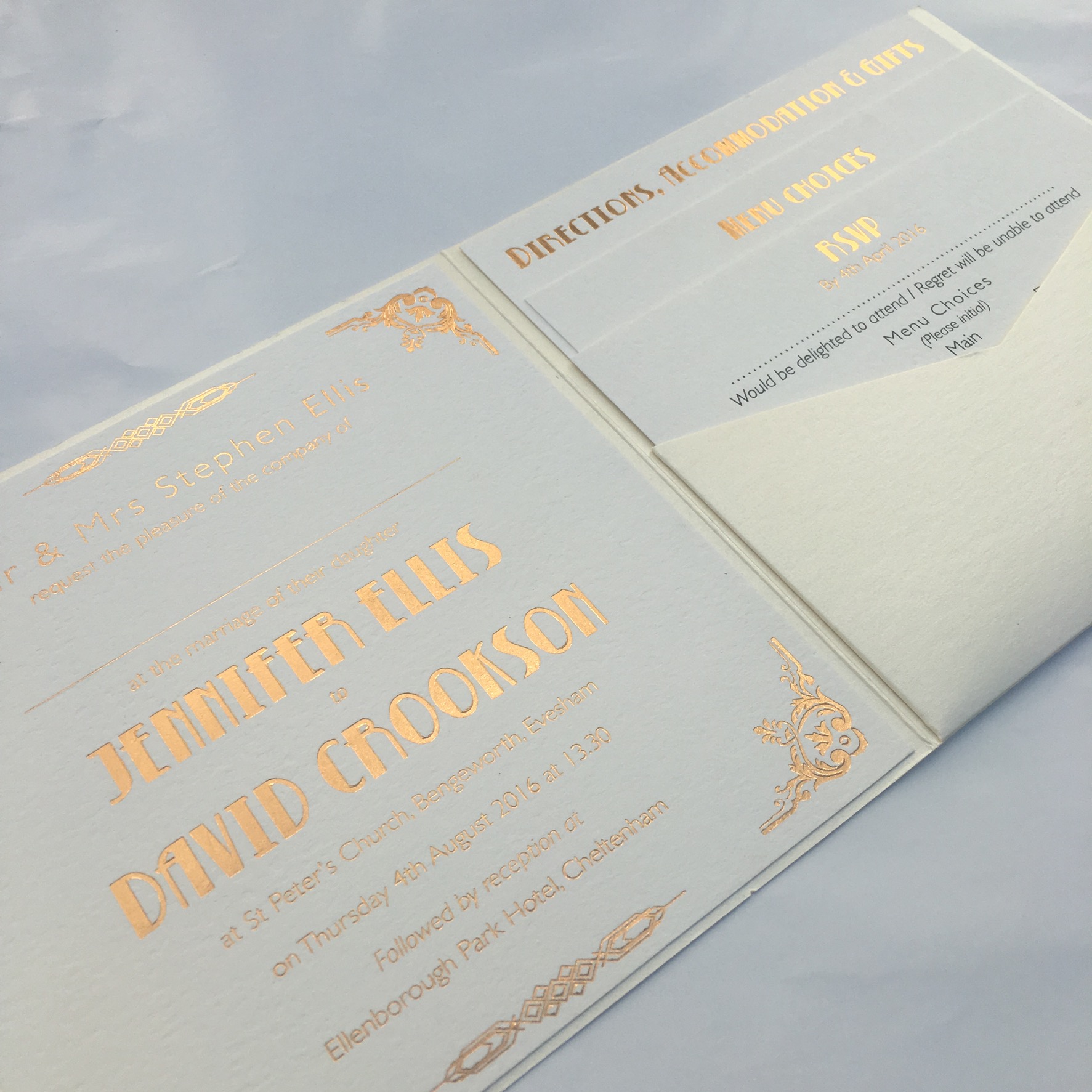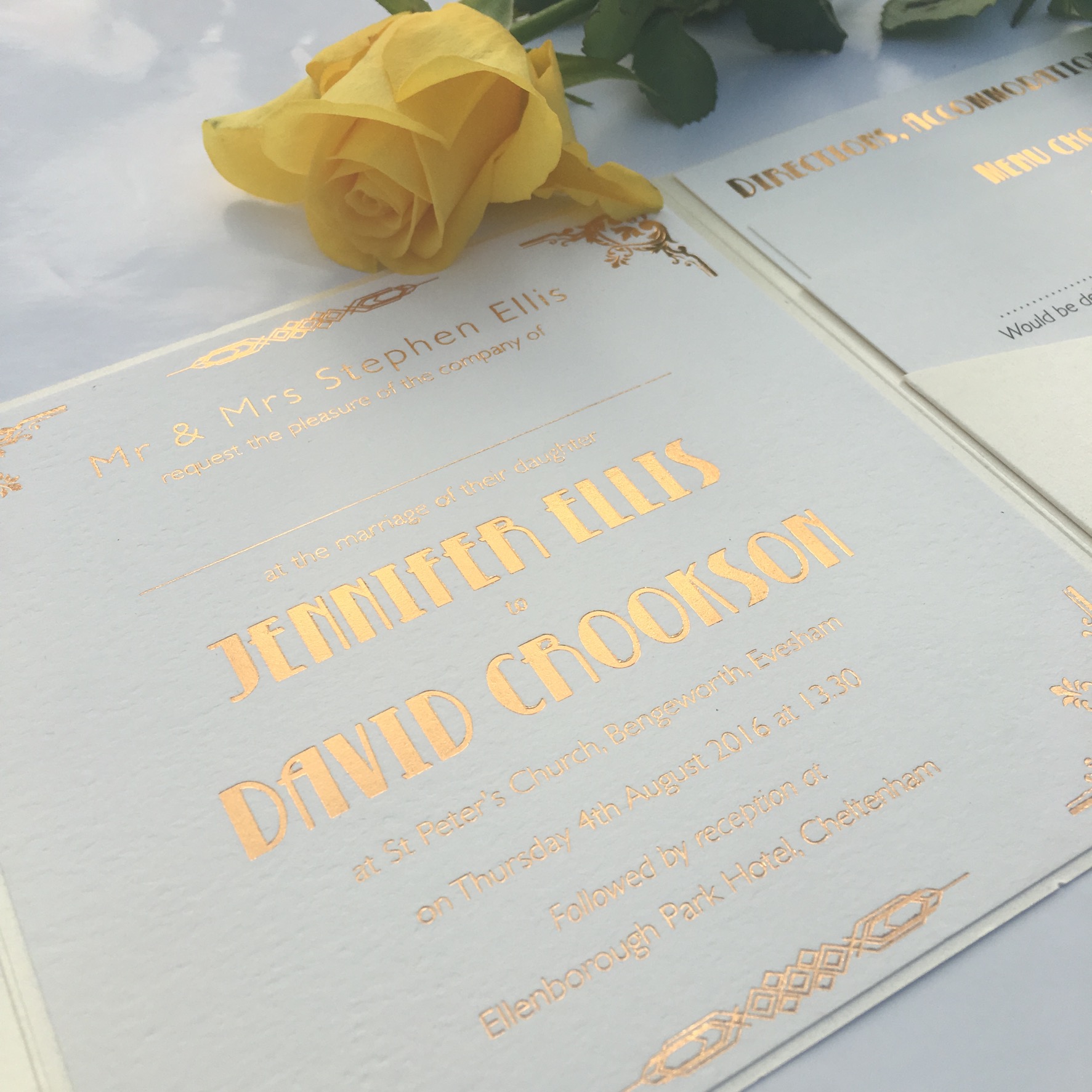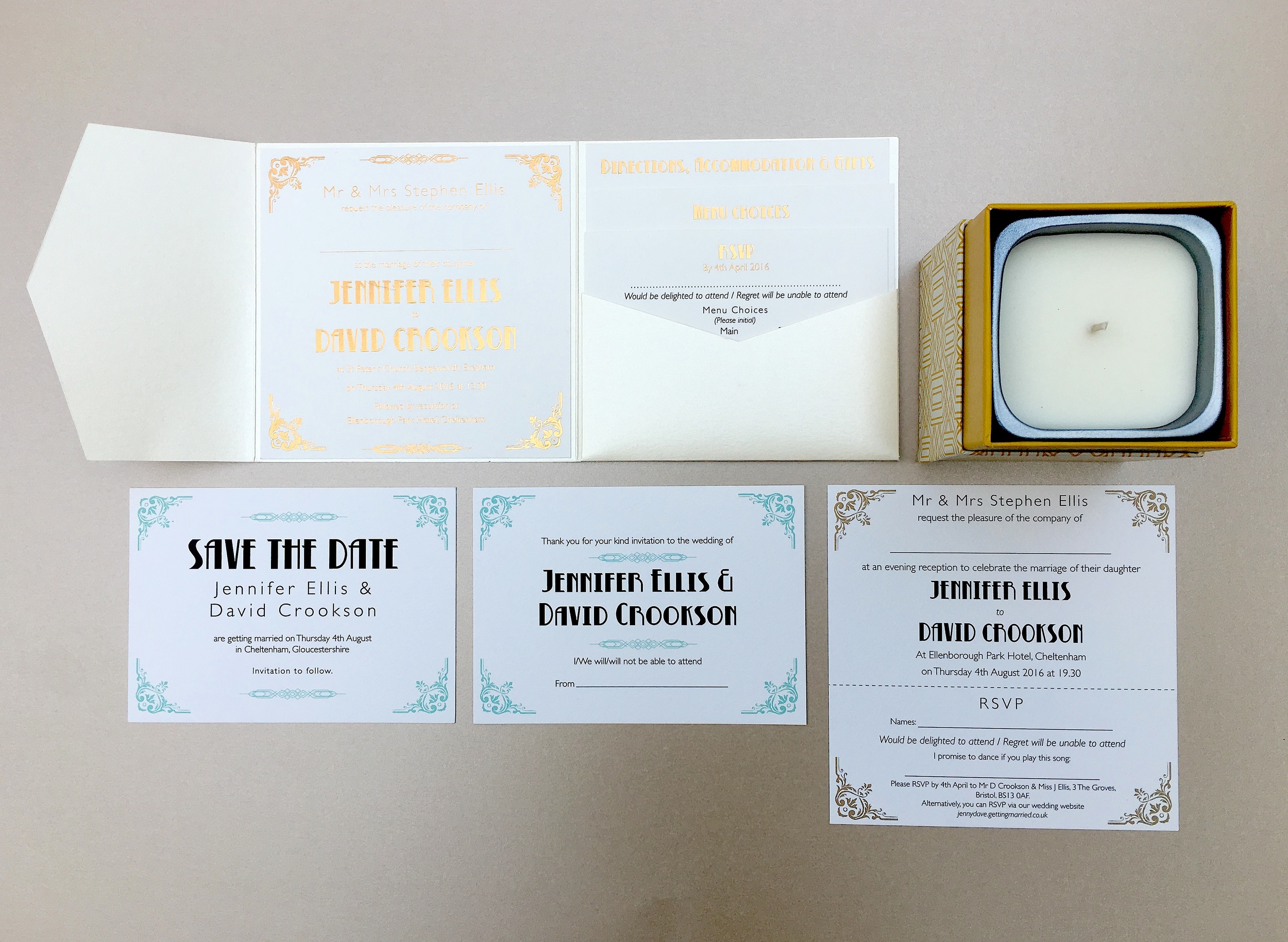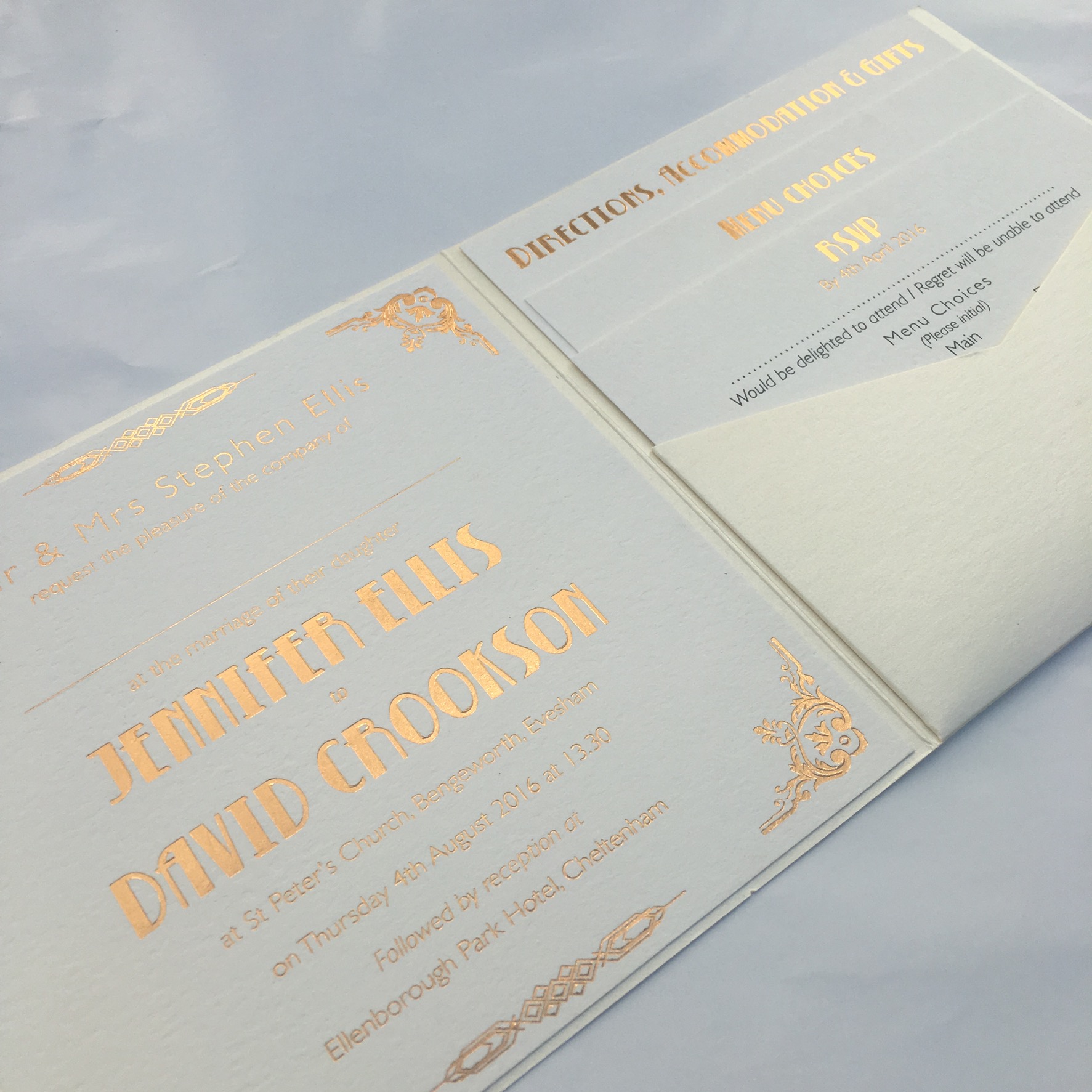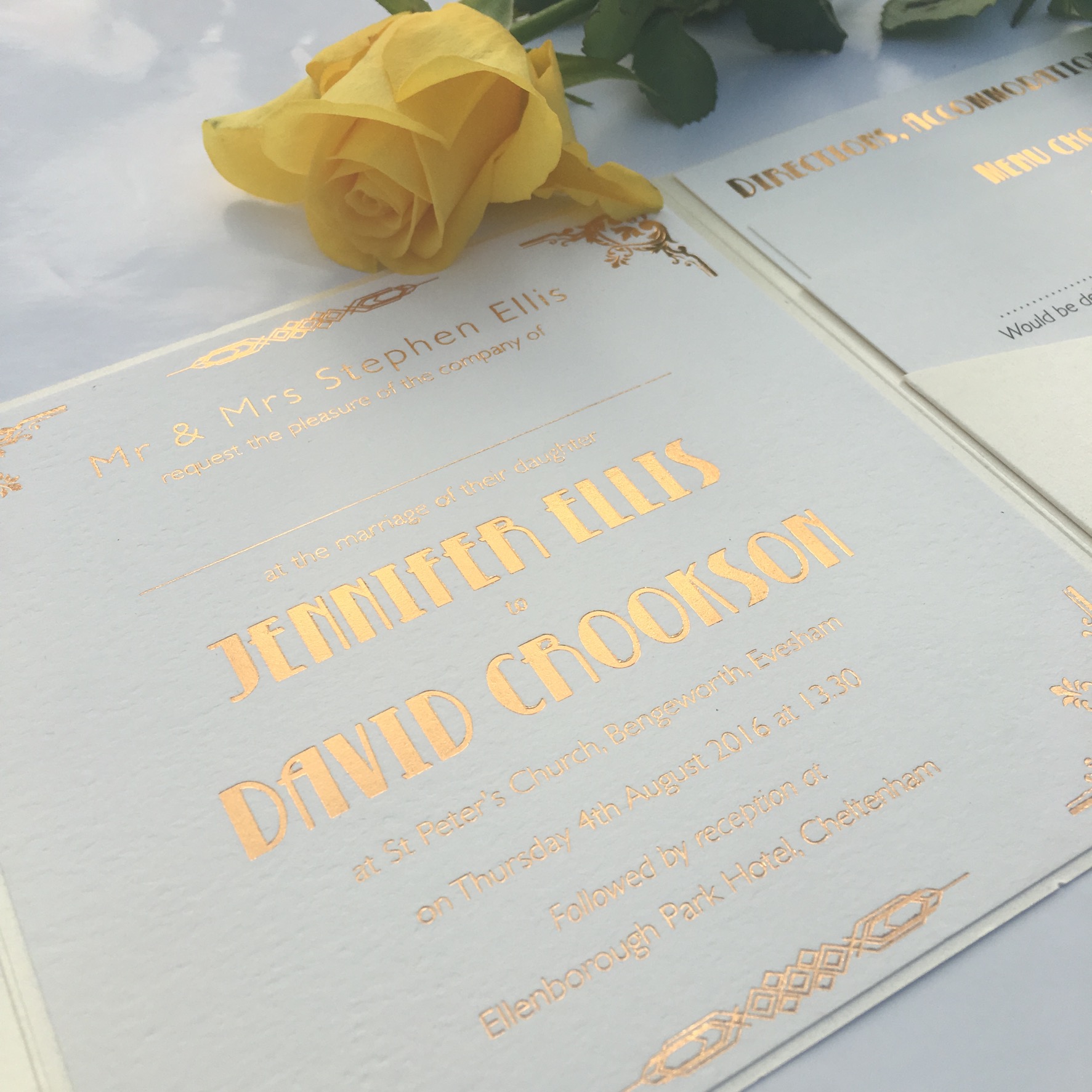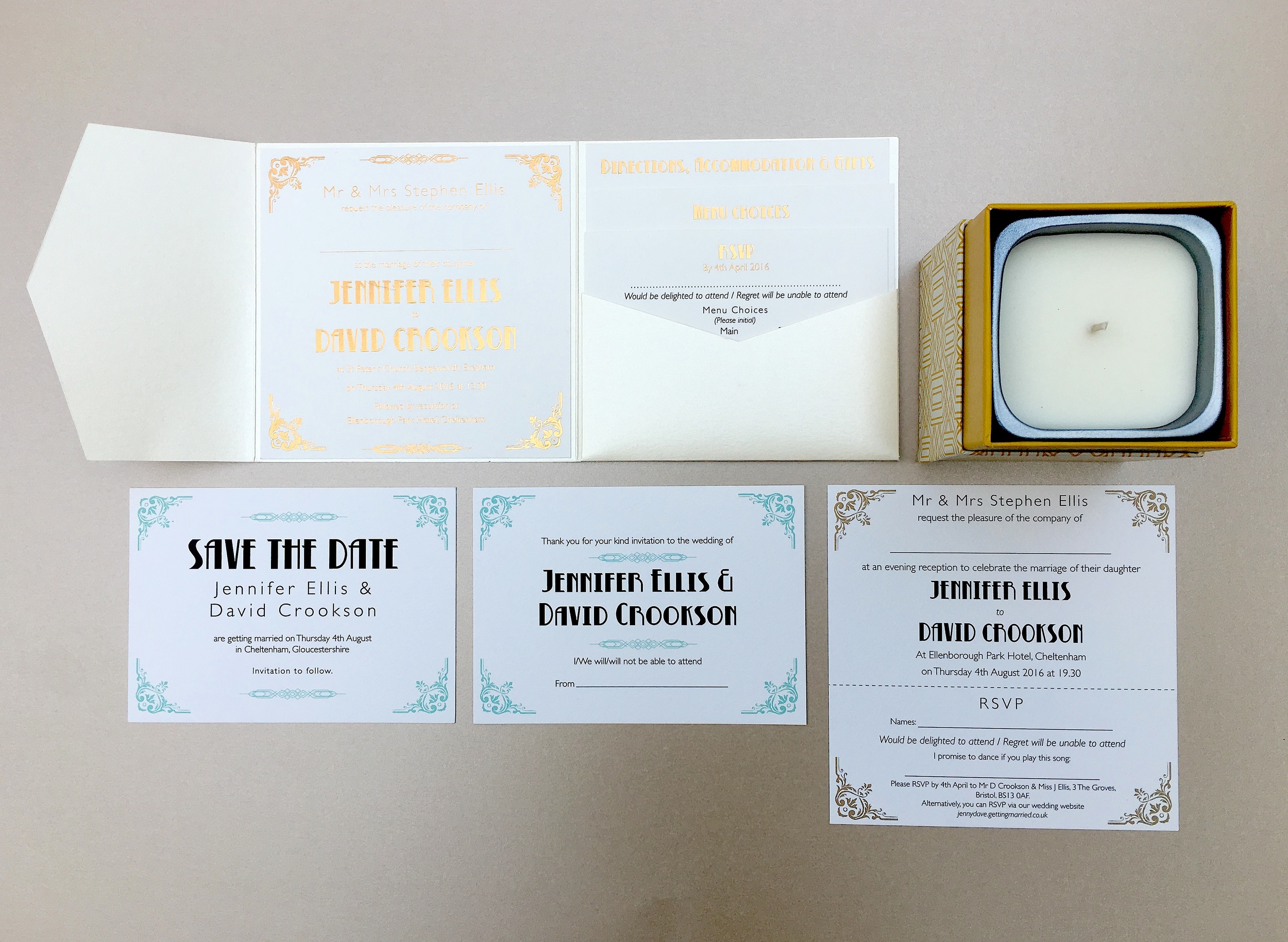 Please get in touch for your very own personalised art deco themed wedding invitations.